Nuuk Basic is an extensive cross-disciplinary ecological monitoring programme in low Arctic West Greenland. Nuuk Basic study the effect of climate change and variability on terrestrial and marine ecosystems. The terrestrial study area is located in Kobbefjord (64°07'N / 51°21'W), approximately 20 km from Nuuk, the Capital of Greenland, while the marine part is focused in Nuup Kangerlua (Godthåbsfjord). Nuuk Basic is coordinated with the GEM monitoring programme in Zackenberg in Northeast Greenland.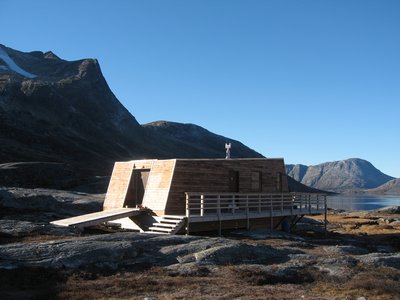 Nuuk Basic has the following institutions as partners:
The programme is funded through the Danish Ministry of Climate, Energy and Utilities and the Danish Environmental Protection Agency, and by the Government of Greenland:
For further information about the Nuuk Basic Monitoring Programme please contact the GEM secretariat or programme managers.