GEM scientist of the Month - January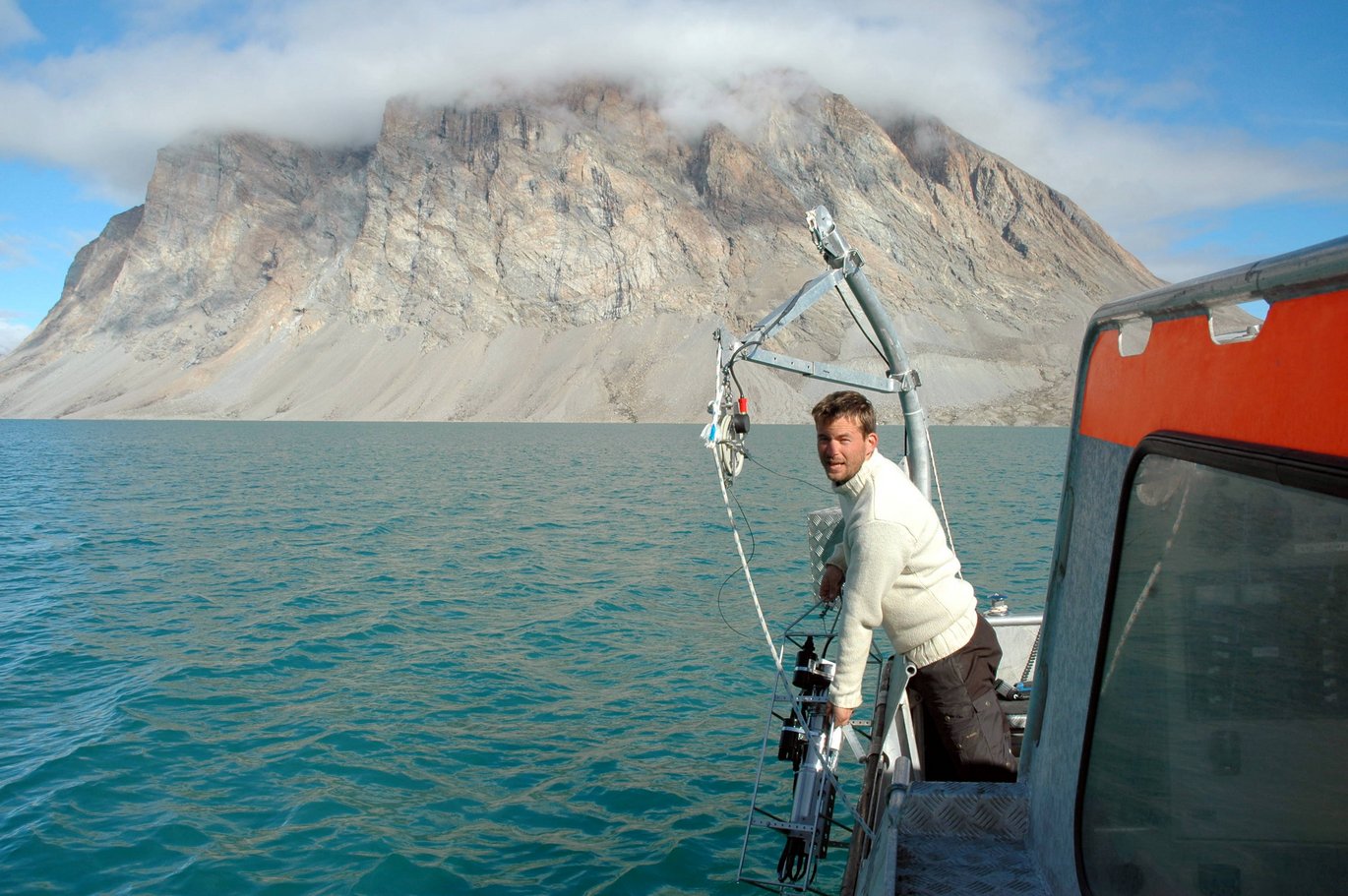 Mikael Sejr is a senior scientist at the Arctic Research Centre (ARC) at Aarhus University. He has worked for Greenland Ecosystem Monitoring since 2003 when the MarineBasis programme was established in Zackenberg (Daneborg).
When we asked Mikael about his most memorable fieldwork experience, he responded: "That's a tough one! My first field trip to the Arctic was in 1998 when I was a student at UNIS and we sailed around Svalbard – that got me completely hooked on the Arctic. Since then, there has been a lot of trips with many great and inspiring colleagues. Last summer we went to the large fjord systems south of Young Sound together with the Danish Navy ship Lauge Koch, named after Lauge Koch's Three Year Expedition in the large fjord's marine system in 1931. Work from that expedition was some of the first papers I read starting my own PhD, so that was kind of fun to go there and see the fjords and repeat some of their measurements and visit the research station they build on Ella Island. And being allowed on a Navy ship and having their full support for our research was incredible. I really hope this aspect of Arctic collaboration will expand in the future."
His research largely focuses on understanding the environmental drivers on different scales shaping the ecosystem structure in the coastal ocean around Greenland. The last couple of years Mikael and colleagues were collecting data sets outside the GEM main sites for several different functional groups and habitats. Future work will include working on those data sets in order to gain more insights in the interaction of multiple environmental parameters on the changing Arctic ecosystem.
For the future, Mikael hopes for better and easier funding possibilities, especially for international projects spanning several Arctic regions. He thinks it's essential that scientists try to learn more about the regional differences in Arctic ecosystems. However, getting funding for a project of coastal ecosystems comparison across existing sea ice cover gradients, proved to be almost a nightmare.
In Mikael's opinion, the strength of GEM lies in the system approach and the interaction with scientists from other sites and sub-programmes. "I am really exited about Disko Bay being included as a marine site now and I think we can learn a lot about comparing ecosystem structure and susceptibility to different environmental drivers across the three GEM sites."
Contact Mikael Sejr for more information:
e-mail: mse@bios.au.dk , Arctic Research Center, http://arctic.au.dk