Scientist of the Month - January
The Greenland Ecosystem Monitoring programme can celebrate its 25th anniversary in 2020. One of the people that has been involved in GEM since the beginning is Torben Røjle Christensen who is also the Scientific leader of GEM. We have asked Torben to dig deep into his memories and tell us about his Arctic life story.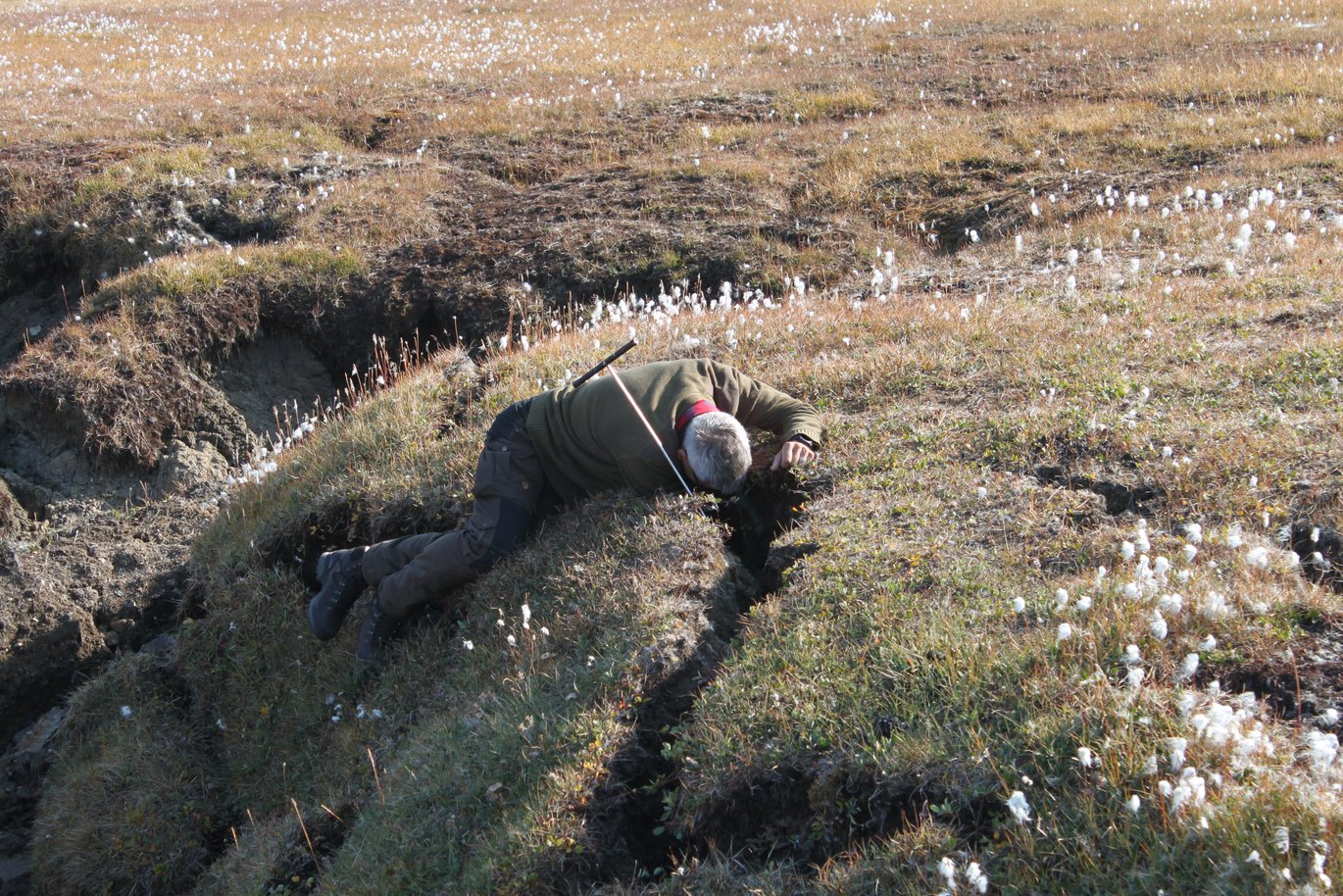 Torben, how did you get interested in the Arctic environment?
I guess it was as a scout in my youth and maybe it was more exploring and finding ways around (hiking, sailing, climbing) the arctic landscapes that initially triggered my interest. Soon though, also the fascination around living organisms surviving in the harsh climate and the interactions between these two bloomed. Studying these doing field-based research allows me now to pursue both the exploratory part and interest in the living Arctic.
Can you please tell us, what your current research is about?
My own research is mainly on how greenhouse gases are formed in natural ecosystems and how they in turn influence climate. The process studies behind falls within the general subject area of biogeochemistry. My expertise lies with carbon cycling and in particular methane biogeochemistry. This means following a gas from the processes leading to its bacterial formation over its transport through complex soil/plant systems and into the atmosphere where it influences climate.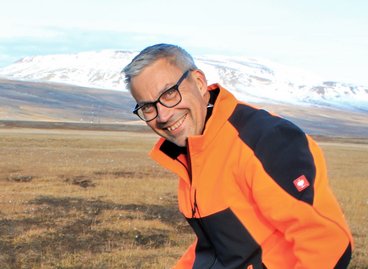 Since when and at which site are you working for GEM and what do you enjoy most about it in the GEM context?
I have been working with GEM since the onset of the program at Zackenberg, and also when we duplicated the efforts with the Nuuk-Kobbefjord addition to the program. I have also worked at Disko although not as directly through GEM. As partly responsible for the development of GEM as a whole I take pride in the holistic approach to ecosystem research it represents, where multiple ecosystem components (glacial, terrestrial, freshwater, marine) are handled and monitored in a joint and coordinated manner. This provides unique opportunities for crosscutting research on interactions between the arctic environment as a whole and the climate.
What is the biggest challenge in working in the Arctic that you are experiencing?
In practical terms, this is clearly the climate itself and the remoteness of our study sites. Many of our observational operations require power for their reliability in producing the pivotal unbroken time series of data we are building the research on. Power is not easy to get and to keep going at our research sites.
Other challenges relates to how we are dependent on commitments from our researchers and field staff that are demanding in many ways, with often lengthy periods of time spend away from family and other commitments outside professional and study life.
Are there a particular rewarding moment or memories for you as a scientist?
When you have spent a lot of time and effort to get a certain project or even just a particular instrument funded, put it into place and make it work under difficult conditions and see the first data that help us understand elements of Mother Nature we have not understood before – that's a rewarding moment. I recall when I made my own first measurements of methane emissions from arctic tundra. After months of preparations, tough studies, hard work organizing travels and learning a new instrument, driving it up 600 km on a gravel road to a field station and start measuring. When I did all this, sat in a remote location on the North Slope of Alaska and saw the first numbers tick in on my gas chromatograph - this represents a moment in life I'll never forget.
For future Arctic research, what would be your hopes and aspirations?
That this planet is not changed faster by mankind than the speed at which we can learn how it works. And that science will be better listened to and prioritized at high political levels so research based recommendations for sustainability is prioritized higher than what previous generations of politicians have done.
Do you have an advice to the new generation of younger scientists in the making or the kids striking for climate?
Keep on going and hold politicians up against what science is saying. The basic message from serious scientists have been roughly the same since I started with research on these topics but it has taken those 30 years or so to see politicians really starting to act on it. So keep them at it now the momentum is there, and make sure to educate yourself to help with smarter solutions for the future.
But also, don't let all challenges the world is facing consume you but pay attention to the moment in life you are given and make sure to enjoy it also.