Scientist of the Month - October
Mie S. Winding was taken aback by the fairy-tale look of Greenland and decided to move there when she had the chance. Now she lives in Nuuk and works as the program manager for MarineBasis Zackenberg, and is involved in MarineBasis Nuuk since 2016. Mie is our 'GEM Scientist of the month' of October.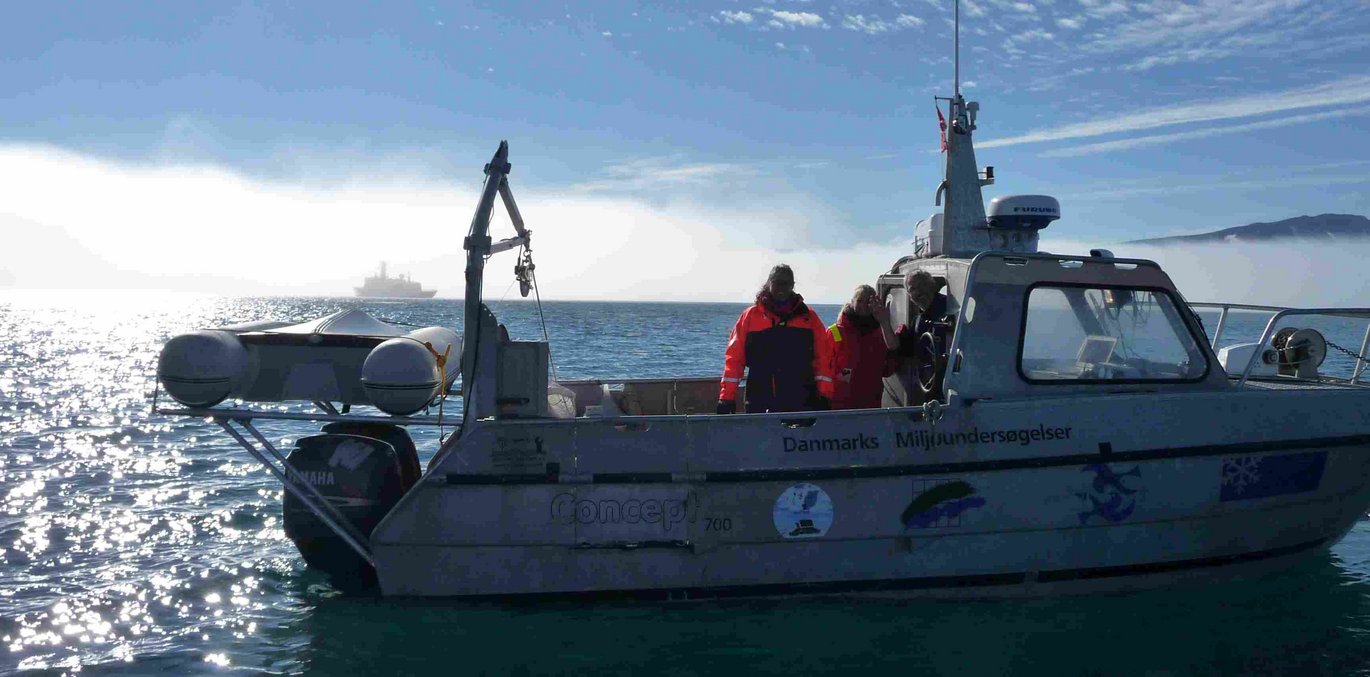 Mie, how did you get interested in the Arctic environment?
My first experience with the arctic was a PhD course back in 2012 in Qeqertarsuaq. The course was in May, and there were snow and ice everywhere - it looked like a fairytale place. The fjord was filled with huge icebergs of the most incredible and bizarre forms, drifting in the water. I was amazed how beautiful it was, and I knew that I one day had to come back.
At one point, there was a job opening at The Greenland Climate Research Centre, at the Greenland Institute of Natural Resources in Nuuk. Being able to live in the Arctic, to have the fjord as my backyard, being able to make one of the most beautiful places on earth to my home and workplace was an opportunity I could not say no to.
What is your current research about?
Time is the essential parameter when studying the effects of climate change because it allows us to identify and rule out elements of natural variation. My main research interest is within zooplankton ecology, with special emphasis on the evolutionary and behavioral ecology of marine zooplankton, and its role in the ocean. Our understanding of plankton function and evolution is still rudimentary compared to that of terrestrial life, partly because planktonic animals are microscopic and live in a relatively inaccessible world. I like to combine ecological and evolutionary viewpoints to answer questions in marine biology in all fields of zooplankton ecology.
What is the biggest challenge in working in the Arctic?
Logistic and funding: the arctic is a huge area and getting around is logistically difficult and very expensive. And yes in the winter is is freezing cold for your hands to do marine work
And what are the best memories that keep you doing it despite the challenges?
PEOPLE: being away on fieldwork with brilliant, clever people is the most rewarding. We are several weeks in Zackenberg each summer. We sleep, eat, work, get frustrated, solve problems, laugh and live together. We spend weeks together, without internet or mobile coverage and figuring things out together without the help of Google. We are often travelling to places where no human have been before.
"Doing science is awesome, but doing science with awesome people is outstanding!"
For the future Arctic research, what would be your hopes and aspirations?
The Arctic has been attracting the attention of media, people and governments all over the world. The arctic, climate change and a rising sea level are making headlines each week. However to understand how the arctic is changing we need monitoring and research. We need governments to but action to their talk, to fund research, to fund monitoring. We need monitoring programs – it allows us to identify and rule out elements of natural variation when we study climate and climate change. We need to know how things have been to make predictions on how it is going to change.
Do you have an advice to the new generation of younger scientists in the making or the kids striking for climate?
That the Arctic is extreme, vulnerable and resilient at the same time.